News
2023.02.16
KUKAN DESIGN AWARD 2023 Application Schedule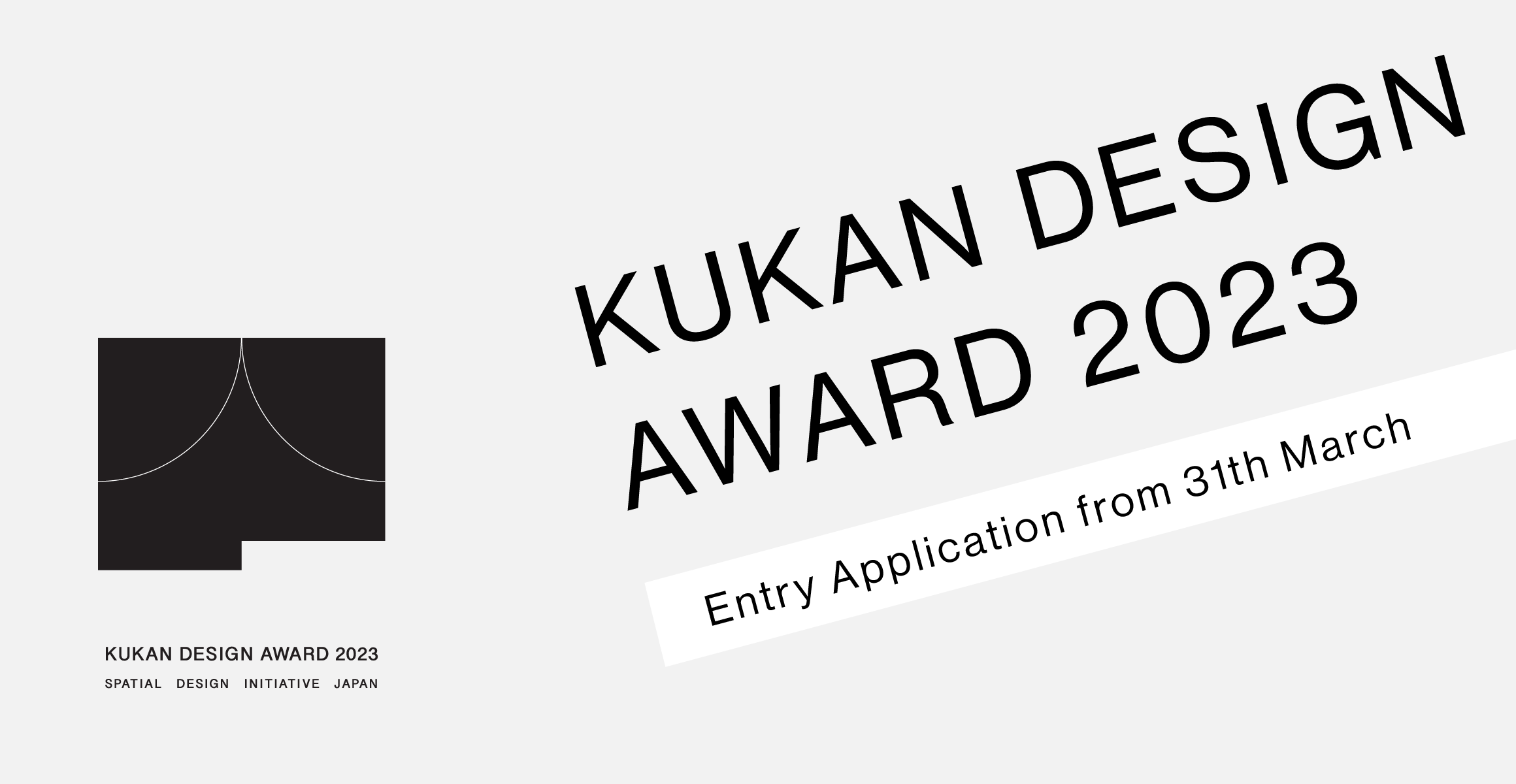 The KUKAN DESIGN AWARD, now in its fifth year, is one of the largest space design awards in Japan, established to connect the value of space design to the future. Entries can be submitted for a wide variety of space design works, including exhibitions, commercial facilities, offices, and residences.
Applications for the KUKAN DESIGN AWARD 2023 will be accepted from Friday, March 31 to Monday, May 15.
Application guidelines, details on the jury, application fees, etc., as well as the application form will be available on the official website in March.
We look forward to receiving applications from many of you.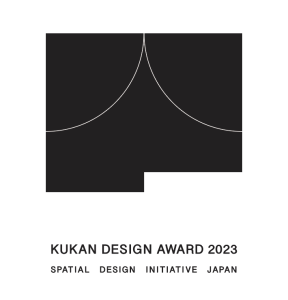 【KUKAN DESIGN AWARD 2023】
Registration Period : Friday, March 31, 2023 10:00 – Monday, May 15, 2023 23:00 (JST)
Candidate Works(11 Award Categories):
<Group A>
– 01.Exhibition, Promotional space
– 02.Show window & visual design space
– 03.Entertainment & Creative/ Art space
<Group B>
– 04.Shop space
– 05.Food space
– 06.Large retail shopping mall or Multiple retail space
– 07.Service/ Hospitality space
<Group C>
– 08.Museum/ Cultural space
– 09.Public welfare/ Communication space
– 10.Office Space
– 11.Living Space
Award Type :
– KUKAN OF THE YEAR 2022 / Nikkei Inc Award
* Projects selected from the Gold Prize projects in the Final Round (1 to 3 projects)
– Gold Prize
11 projects (Gold Prize will be selected from each category)
– Silver Prize
11 projects (Silver Prize will be selected from each category)
– Bronze Prize
11 projects (Bronze Prize will be selected from each category)
– Shortlist
Projects nominated for the 3rd Round
– Longlist
Projects nominated for the 2nd Round
– Sustainable Space of the Year
Projects that have outstanding contributions to sustainability
Application guide, application guidelines, and other details: To be released on the official website (this site) in March.
Organizer :Japan Commercial Environmental Design Association,Japan Design Space Association
Inquiries :
Kukan Design Award office (Inside JDN office)
※Office hours Weekday 10:00 – 17:00(JST)
https://kukan.design/contact/