News
2022.03.22
KUKAN DESIGN AWARD 2022 is now open for applications!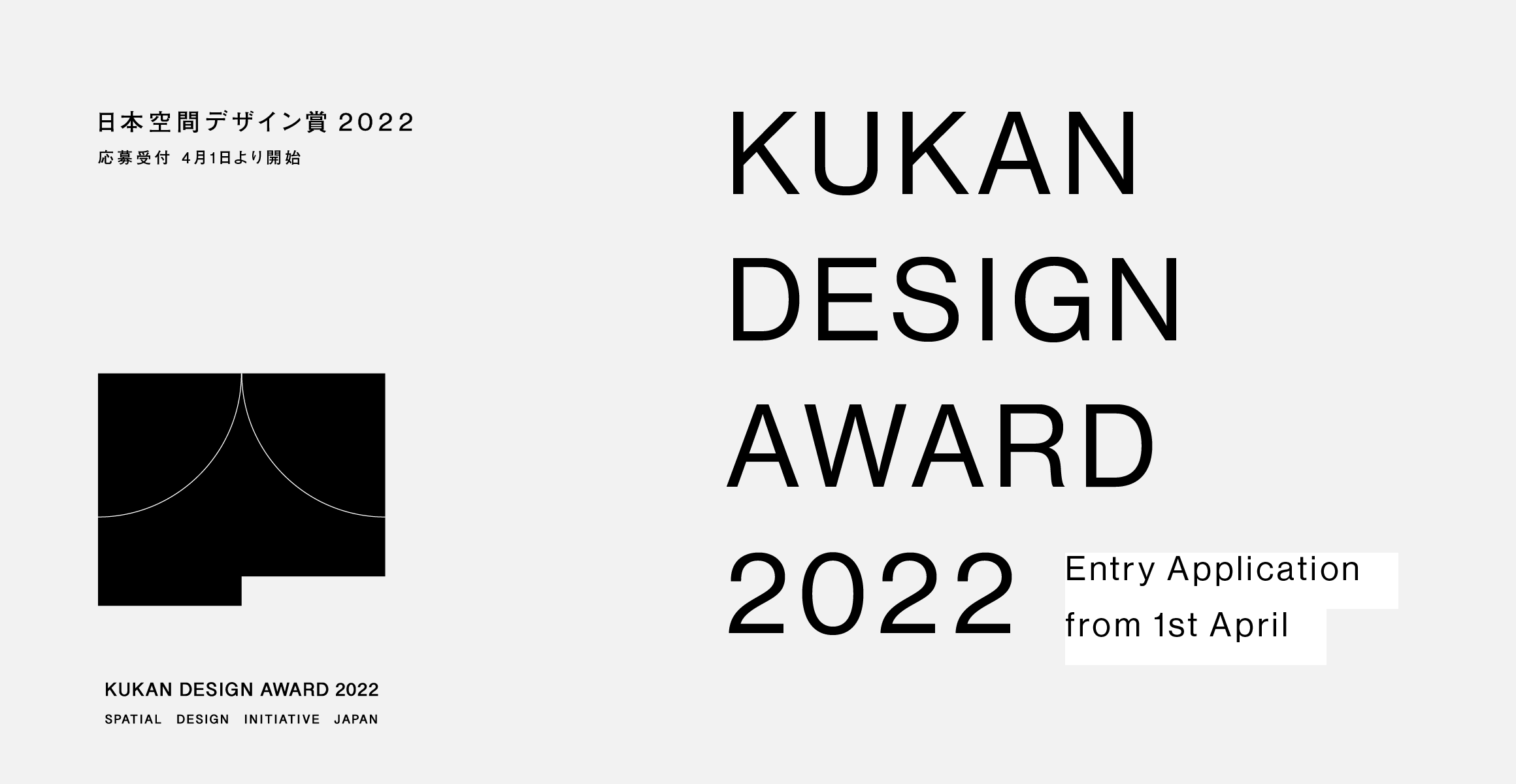 KUKAN DESIGN AWARD is the only and largest spatial design award in Japan, created in 2019.The purpose of the award is to discover and recognize outstanding designers and outstanding design works from Japan and abroad.We will transmit wonderful designs from Japan to the world and convey the "power of spatial design" to as many people as possible.Last year, "Sustainable Space of the Year" was newly established to recognize works that contribute to the realization of a better and sustainable future for all people.In addition, KUKAN DESIGN AWARD was conclude a partnership agreement with the iF Design Award, which is operated by iF International Forum Design GmbH in Germany.
Please submit your work using the application form.
Application period : Thursday, April 1, 2022 10:00 – Wednesday, May 16, 2022 23:00 (Japan time)
Eligible entries : 11 categories including exhibition, commercial, office, residential, etc.
Entry fee and other details : Please refer to the official website.Application Guidelines→
Sponsor : Japan Commercial Environment Design Association, Japan Space Design Association
Supported by : Ministry of Land, Infrastructure, Transport and Tourism, Japan External Trade Organization (JETRO), Nikkei Inc.(to be supported)
For inquiries regarding applications
KUKAN DESIGN AWARD Application Office (within JDN)
kukan@japandesign.ne.jp